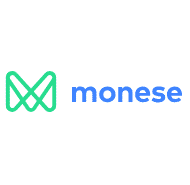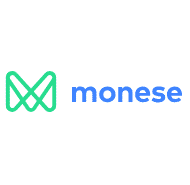 get now €15 when you open a new Monese account
Copy this code and use at checkout
Open now a Monese account, use this coupon code and you will receive €15 in your new account!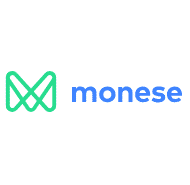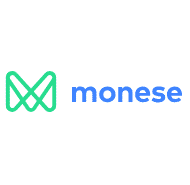 Monese referral code with €15 gift
Copy this code and use at checkout
This is the best MONESE.com referral coupon: get instant €15 in your new bank account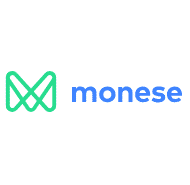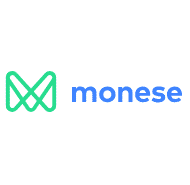 €15 MONESE referral code for new customers
Copy this code and use at checkout
If you are a new MONESE customer, use this referral coupon when you register at Monese.com and you will receive €15 in your new account
Other Monese.com Codes that Might Work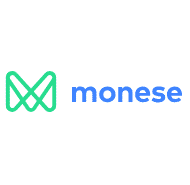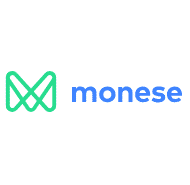 Claim Your Free Monese Debit Card + 15€ Welcome Gift
Copy this code and use at checkout
To receive the 15€ gift you have to use this invite code and also to activate the card. After card activation the monese bonus will be added to your account.
Favourite Coupons for
Monese
| Offer Type | Discount | Expires |
| --- | --- | --- |
| Code | get now €15 when you open a new Monese account | 2022-12-31 |
| Code | Monese referral code with €15 gift | 2022-12-31 |
| Code | €15 MONESE referral code for new customers | 2022-12-31 |
FAQ for Monese.com
Do MONESE offer loans?

To complete the loan application, you will need:

A UK residential address; A UK mobile phone number
At least one year of history at UK addresses
Name and address of employer
Details about your monthly income, rent or mortgage, and expenses.

Can I use MONESE with my PAYPAL account?

You can connect your Monese UK or EUR debit card or both. You have the option to do this when you sign in to your PayPal account. To connect your card, there must be at least 1 GBP / 1 EUR balance on the cards, otherwise it will not work. Once the cards have been connected, you can choose your preferred online payment method.

Does MONESE offers business accounts?

Monese Business Accounts can be opened instantly and offers a Premium debit card for business, reports on invoices and expenses, classification of transactions and competitive exchange rates on transfers. The Monese business account costs £ 9.95 per month, a rate that includes all the features available with the Monese Plus personal current account.
ABOUT MONESE
Monese is a financial services provider in the United Kingdom, present on the market since 2015. Monese is a financial services provider in the United Kingdom that offers instant current accounts for clients in the United Kingdom and the euro area. The offered accounts can be accessed and managed only online, but the clients benefit from all the services offered by the conventional bank accounts.
HOW TO SAVE MONEY WITH MONESE
Saving with a Monese promo code has never been easier! Now take the code from our list of Monese codes, check the validity terms and apply the box dedicated to the code.
MONESE OFFERS
Use our Monese code after registering at Monese to get a 15 GBP / EUR bonus on your account after a card transaction.
MONESE PROMOTIONAL COUPONS AND OFFERS
Only for a limited time! Use this coupon code Monese (or invitation code) and you will receive your first FREE card. In addition, you benefit from a bonus, you will receive 15 EUR after you have made the first transaction with the card.
TODAY'S MONESE OFFER
Monese comes strongly behind with a better offer than those from other banks, offering a FREE card and 15 EURO GIFT in the Monese account to those who create an account by recommendation. We offer you a Monese Bonus of 15 €, for all those who create a new Monese account using the Monese code.
WHY WE LIKE MONESE
We love Monese because it offers banking and account services in the UK and Europe, even to customers without a UK or Europe address. The exchange rates offered by the supplier are at the level of the interbank exchange rate. You can transfer money from the UK and Europe to over 30 countries quickly and saving.

MONESE MONEY PAYMENTS
The Monese debit card has the same options as any other debit card. With the Monese card you can make online payments, shopping in stores, cash withdrawals from any ATM in the world, contactless payments at any time and many other benefits.
MONESE MONEY TRANSFER
The process is very simple: select the desired user from the contact list and the money is instantly credited to his account.
For international transfers, the money can arrive in 2-4 working days, depending on the currency of the transfer and the processing time of the receiving bank.
In the case of SEPA payments, the duration is shorter - the money arrives in the account on the same day or the next day, depending on when the transfer is made.

MONESE WALLET
Send the little one in the Monese wallet, it's the nicest feature ever seen. Round each payment and send the difference automatically in your wallet to help you save even faster. Monese users choose to raise money in their wallets for various purposes. Most raised money for the holidays, cryptocurrencies and Christmas gifts, and the most optimistic began to put money aside for a car.
MORE INFORMATIONS ABOUT MONESE
If you want to use MONESE you need to know these more informations.
MONESE RECOMMENDATION CODE
Once you've signed up for Monese, you can earn Monese recommendation rewards by sharing your own code with friends. Share with users around the world looking for a referral code.
WHAT FEES AND FEES ARE CHARGED WHEN USE MONESE?
The exchange rate used by Monese is the interbank rate, also used by banks for transfers. It is estimated that customers can save up to 88% by using Monese to send money abroad. Monese charges fees and commissions, more details can be found on monese.com.

IT IS MONESE SAFE BANK?
Monese meets the requirements of the most modern financial security standards, uses state-of-the-art tools and techniques to permanently protect their system. Monese has developed innovative technologies and processes to protect users' funds from unauthorized access. Monese is a member of CIFAS and cooperates with the largest banks to combat fraud.
MONESE CURRENT ACCOUNT
The Monese current account offers the same services as a standard bank account, including: Online access through the Monese application; Payment;; Fund management; Remittances; Direct debit; Recurring payments; Debit cards; Unlimited transactions; Receipts of bank transfers in £ or in €; Fast bank transfers; Cash withdrawals at ATMs anywhere in the world.
MONESE CONTACTLESS DEBIT CARD
Monese also offers a dedicated, prepaid debit card that can be used anywhere in the world to pay for goods and services. The debit card allows you to make international payments at the supplier's wholesale exchange rates, ie at the interbank rate. The card is accepted in over 200 countries worldwide, by merchants that accept Mastercard cards. The card can be used on Apple Pay and Google Pay.

HOW TO OPEN A MONESE BANK ACCOUNT
The process of opening a Monese account is quick and easy. We describe the steps you need to go through in order to set up your account and benefit from Monese services.
Download the Monese app from the App Store (for iOS) or Google Play (for Android).
Access the application installed on your phone and select the option "Open a free account";
Create your Monese account.
Enter your phone number, then click "Check number";
Enter the 4-digit code you received via SMS;
Select the account currency: account in in EUR, GBP, RON or your local currency.
Fill in the fields with the home address;
Verify your identity.
Select the account type and enjoy the Monese benefits.
Don't forget the Monese coupon code through which you can earn money.

More results from similar coupon websites